I absolutely loved Celia Leslie's swatch video in which she tries on twenty-four different shades of Lime Crime Velvetines lip color. She applied each color individually and modeled it for the audience. There was every type of color you could imagine, and each was vibrant and went on smooth and even. There were a few nudes which were really nice, along with some of the unusual and bright colors that Lime Crime is famous for. One of the colors that I liked surprisingly is the bright orange color named Pumpkin. I normally don't like bright orange colors but this one was different. The hue was brilliant and bold but it also managed to look really classy and modern. Although orange is a little out of the box I think that it would look great with many outfit choices and would not look seasonal. Rather, I think that it is a color that you could wear year round with a variety of looks. You could dress it up and wear it out at evening or you could wear it to the club at night.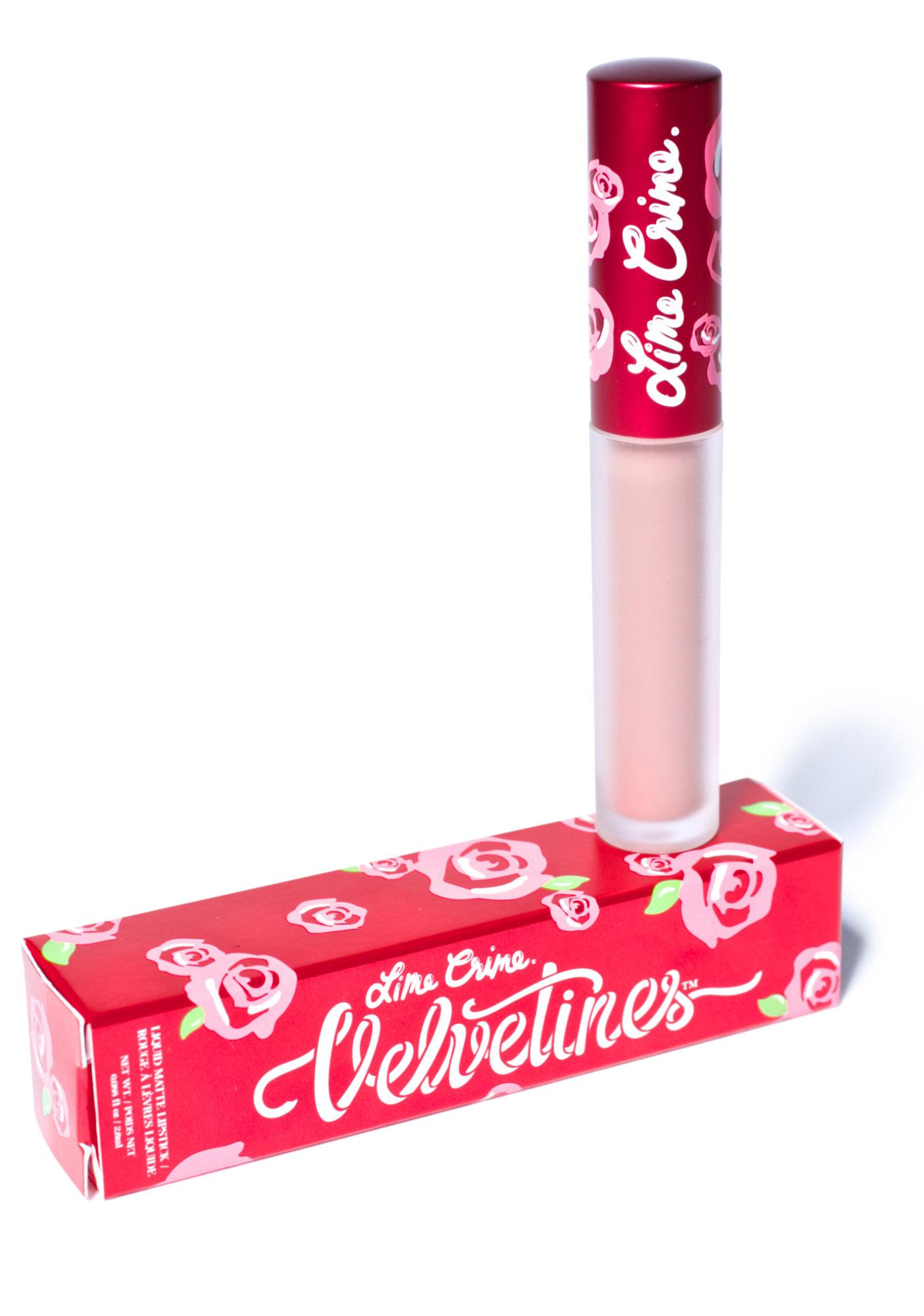 I think Lime Crime has some of the best colors around. They are vivid and apply smoothly. Looking at the tubes doesn't do them justice. They look so good on and wipe away easily.  They are constantly coming up with new, vibrant lip colors that allow people to express their style with unusual but beautiful shades.
Doe Deere is the creator of Lime Crime, and she also runs their Facebook and Tumblr social media, and she is just as colorful as the makeup she produces. She knows that people want colors to express themselves with and that it can be very difficult to find lip and eye color that will allow you to be bright or bold. She has filled a niche for people that love colors and want to be able to find quality makeup at an affordable price.  Check out all the different Velvetines you can buy on Doll's Kill.